Revolutionise Your Food Storage with Fridges World Cold Rooms
When you're in the throes of a bustling restaurant, hotel, or any other large-scale food industry establishment, a reliable and efficient refrigeration solution is paramount. That's why at Fridges World, we specialise in providing Commercial Cold Room Storage that offer the ultimate experience in commercial refrigeration.
Why Choose Our Commercial Cold Room Storage?
Our Commercial Cold Room Storages are not just any cold storage units. They're tailored to meet the high-volume needs of busy venues, offering an impressive storage capacity of up to 20m³ of fresh or frozen goods. With such a design, they serve as a practical alternative to traditional upright fridges and freezers. But there's more to these cooling behemoths than meets the eye.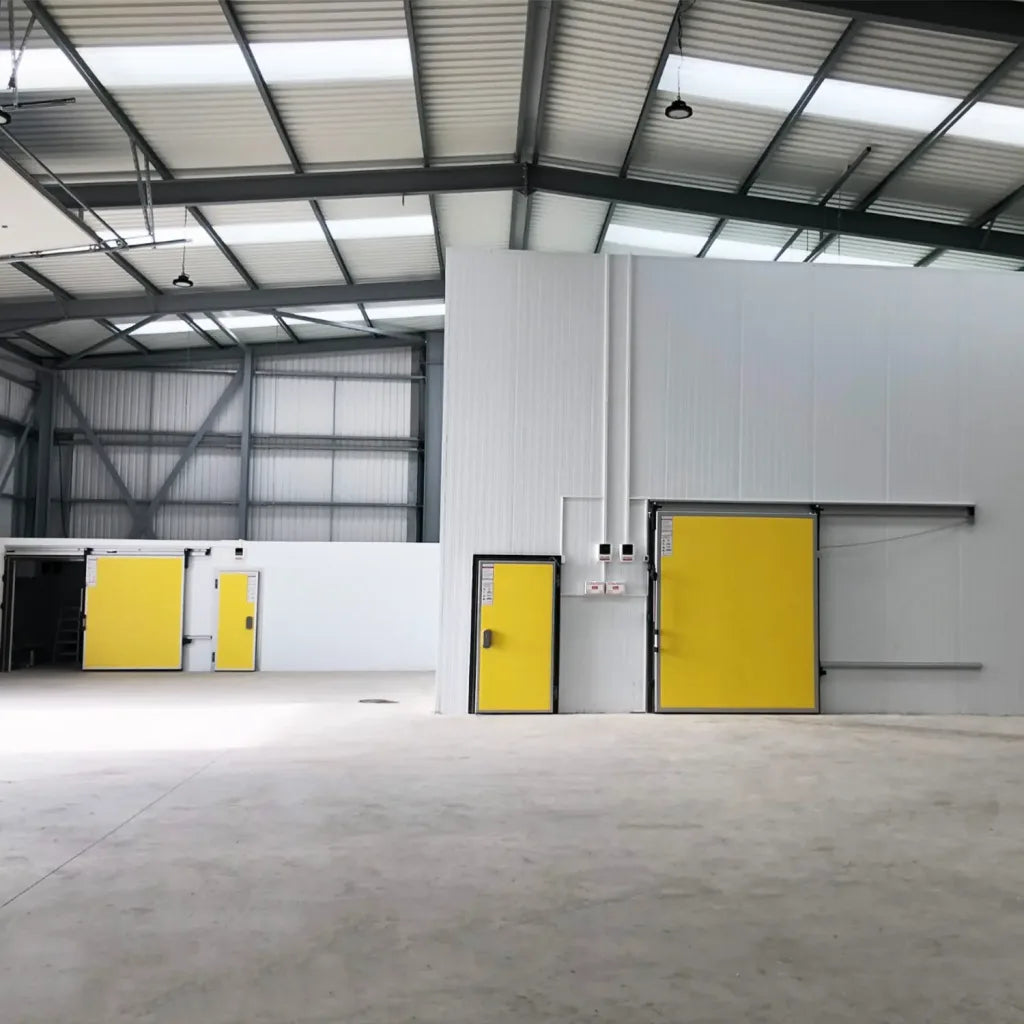 We know how crucial effective stock rotation is to your business. So, we've designed our walk-in fridges to facilitate that. Thanks to commercial racking, our cold rooms enable you to store each product type in its own individual section. This makes locating and monitoring ingredients a breeze.
Commercial Cold Room Storage for Optimal Produce Quality
Maintaining the taste, texture, and nutritional value of frozen produce is no small feat. Enter our walk-in freezers – designed to handle large quantities of food while keeping them at optimal freezing conditions. Our walk-in freezers are sourced from top brands like Polar and Foster, promising reliable and consistent freezing.
Commercial Racking for Precise Storage
Commercial racking isn't just about storage – it's about creating an organised system that saves you time and energy. Our cold rooms can accommodate a wide array of items, from plastic gastronorms and clip-lock storage boxes to defrosting trays. And the best part? We offer a variety of sizes and styles for you to customise your storage to your needs.
Note:
 For more detailed information regarding the available sizes and other features, please don't hesitate to contact us via email or phone. Our team of experts is always available to assist you in finding the perfect product tailored to your specific requirements. Explore the full potential of our product line and customise your oven to suit your bakery or commercial kitchen needs. 
Contact Us?